07 mars 2019
SEGREGATION IN BRAZIL
The streets of São Paulo, Brazil, see themselves housing both the poor in the streets, and the rich in the skies. The ongoing economic crisis in Brazil, the worst one in the country's history, paved the way to a divide between rich and poor in this city. Combined with a housing crisis and a drug epidemic and you get a look through a magnifying glass of the current inequalities in the Brazilian society.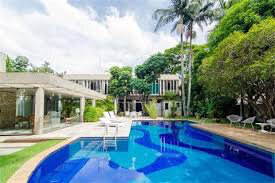 In Sao Paulo, two worlds are colliding: on one hand, the world above ground is host to the biggest banks of the country, the biggest businesses and malls, but below the freeway is an underworld full of people smoking cracks, improvised shacks and homeless families. The current job crisis led to over 3 million people losing their jobs in 2015. From the same year, there was an estimated 16 000 homeless people in Sao Paulo alone.
These worlds can also be witnessed on a larger scale: the outside districts of Sao Paulo have a far lower age expectancy, with 65 years, and, 20 kilometers from that, the inner city with 75 years of age expectancy. Jobs are quasi- inexistent in the outside districts, limiting the possibility for improvements.
Thus, many shantytowns have developed throughout the city; the biggest one is host to around 3000 families, and is called "Nova Palestina", or "New Palestine", a clear reference to the inequalities between Palestine and Israel.
Often, these people resort to scrap metal picking to get by another day, living in the worst conditions possible. They denounce the local authorities, accusing them of not doing enough, and denounce the "elites" as being corrupt in regards to this situation. The city has made efforts to improve their situations, but with limited success.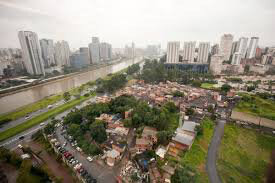 However, São Paulo is also host to an intense and lively network of organizations and social movements fighting against these inequalities, such as the "Homeless Workers' Movement".
The only thing we can be sure about is that the future of São Paulo is as fragile as the improvised shacks on the freeways.
Tristan IUNG
North Korea is known for being the last State on Earth to openly practice slavery within their borders. However, what remains unknown to a lot is that these modern Korean slaves are not confined to the borders of North Korea.
According to the NKDB's numbers, North Korea is dispatching up to 100,000 laborers over the world in order to earn foreign currency. The principal countries hosting these slaves are mostly Asian; 20 000 workers in Russia,
19 000 in China, 2 000 in Mongolia. This number keeps rising, and because of the sheer nature of the victims, it is difficult to have an exact number.
This oversea labor is estimated to earn anything between $120 to $230 million to the North Korean state, but it is once again difficult to have an exact amount. Most of these workers live in horrible conditions, with no running water, little to no food, a pay that does not exceed 80$ per month, and are cramped within a small apartment. Nevertheless, the numbers of North Korean being sent in foreign countries keep increasing, simply because even those horrible conditions are preferable to those within the North Korean borders.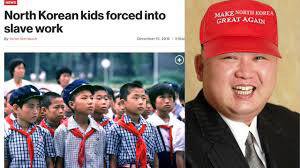 The UN has cracked down on a number of these workers with sanctions, notably in China, the money brought back in North Korea being allegedly used toward nuclear development. In the Jilin province, near the China-North Korea borders, more than 2 000 illegal North Koreans workers are still employed, most of them working in seafood ports and in hard labor such as mines. But the ban issued by the UN on the local sale of products made by this labor had no effect; seafood from North Korea is still available in the region, despite the ban.
Another 2 000 is believed to be working in local pharmaceutical and clothing factories. Chinese companies are the guiltiest in this process: some of them directly work with the North Korea government in order to have access to cheaper workers. One of said local businessman, named Hao, said that the "UN sanctions are not sanctions against North Korea. It's a sanction against Hunchun and China's northeast region".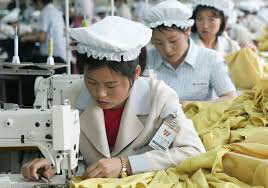 According to the local Chinese authorities :"It is a very well organized [process]." This statement leads us to be worried about the future of this situation.
Tristan IUNG
In the race for equal rights, one contestant is lagging behind: color blindness.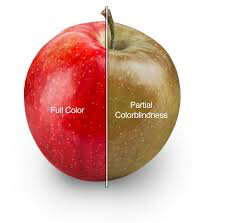 Nowadays, almost 3 million people around the world are considered color blind, which is about 4.5% of the world's population. Even though this deficiency is widespread, not a lot is being done to help those with it. While people with typical color vision see up to 7 million distinct colors, those with color blindness see only 700 000.
Yet, color blindness is not equally spread throughout both sexes; indeed, males are the most affected by this deficiency, with about 1 in 12 of them having some sort of color blindness, while 1 in 200 females are affected.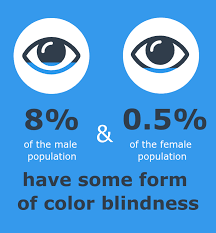 Everyday life has many colored obstacles in their ways, whether it be maps they cannot read, street signs they cannot differentiate or clothes.
School, or the workplace are also guilty in the ways they treat colorblind people; schools may not employ special methods to accommodate to their needs, especially in subjects such as Geography or Arts. Employees in businesses may face problems with everyday things like pie charts, statistics, folders et cetera.
To help with the inequalities that colorblind people may suffer is theaim of 'Color Blind Awareness', an organization set in in the U.K.
While asking questions to a colorblind relative, I noted down some notable quotes: "I feel disconnected from society. Day to day life can be tough, whether it be the colors of the clothes I wear, the sports team I cannot differentiate and all. This may not seem like a lot, but put together it can really change the way you see things. There's also a great deal of mockery, especially in the earlier years, so we often hide the fact that we're colorblind to people, which is a shame."
So, we can only hope for a more colorful future for the fight against colorblindness, and in the meantime, act and be more thoughtful in regards to this deficiency.
Tristan IUNG
06 mars 2019
French Academy :
The French Academy is the pre-eminent French council for matters concerning the French language. The Academy was officially established in 1635 by Cardinal Richelieu, the 'Prime Minister' of King Louis XIII. Dismantled in 1793 during the French Revolution, it was restored as a division of the Institut de France in 1803 by Napoleon Bonaparte. It is the oldest of the five académies of the institute.
Does the French Academy have to increase female representation in French words? Why does it take so long in France?
A little revolution is going on in the French language's world. "Préfète, députée, informaticienne, procureure" is said in everyday life. But in the 17th century, women were excluded from lots of professions. Thanks to the Francophone countries like Quebec, Belgium, Switzerland and Luxembourg some jobs were feminized.
But why did it take so long in France? In fact, over the time, the institution of the French Academy, became fundamentally conservative, so all of the Academicians thought that the changes of words could surprise, or even shock French people before becoming familiar with the spelling. This is not exactly a good reason.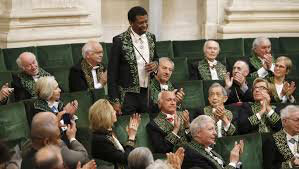 Moreover, members of the French Academy are still misogynist and hostile about the entrance of women in the French Academy. For them, the solution to have equality in our society is to systematize the masculine. What a solution !
Things really started to change in France in 1997 when Lionel Jospin was the Prime Minister in the government of President Jacques Chirac. During his mandate, he gave responsibilities of Ministers to women like Elisabeth Guigou at the Department of Justice or Martine Aubry at the minister of employment.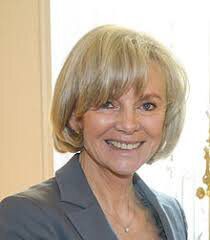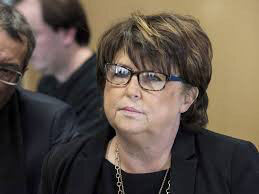 E
lisabeth GUIGOU. Martine AUBRY.
Nowadays the French Academy lay down its weapons after a lot of decades of resistance. Unfortunately, we can see that the French spelling's rules are the consequences of social pressure.
PIEPERS Bertille 1ES2
The Favourite (Yórgos Lánthimos) : a story about women
The Favourite takes place in the early 18th century, during the reign of Queen Anne (Olivia Colman). She is very close to the Duchess of Malborough (Rachel Weisz), who seems to have an absolute control over the Queen's life and, through this "friendship", a great power in politics. But soon, Lady Malborough's cousin Abigail (Emma Stone), à dishonored young woman, joins them and tries to become the Queen's favourite.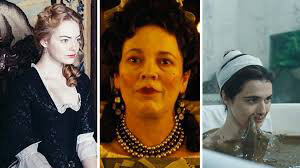 Abigail, Anne and Sarah
This is not another cheesy fairytale of friendship in a dreamy Court with attractive men, beautiful women and a wonderful Queen. This is quite a funny, dark movie about ambition and domination.
Women are not shown as delicate creatures either : "How can it set women back to prove that women fart and vomit and hate and love and do all the things men do? All human beings are the same. We're all multifaceted, many-layered, disgusting and gorgeous and powerful and weak and filthy and brilliant. That's what's nice [about The Favourite]. It doesn't make women an old-fashioned thing of delicacy.", says Olivia Colman.
If, in the beginning, Abigail seems to be an innocent and sympathetic girl, we realize throughout the film that she is ready to do anything to become a Lady again (she's lost this status and was sold to an old German because of her gambler of a father) and to gain power for herself. She is smart and a great manipulator. Sarah Malborough, on the other hand, immediately seems cold and pityless. We at first take side with Abigail but in the end, doesn't Marlborough act so for what she thinks is the good of the Realm whereas Abigail only acts for herself ?
We therefore have very interesting, non-manichean characters. "In films about women, they can be reduced to one note and what is wonderful about this film is that they're [all] textured and complex, serious but quite ridiculous and dangerous,' Weisz told Sky News. "The queen is regal and like a big toddler, throwing her toys out of the pram. All three women are complex and textured, as we are all contradictory."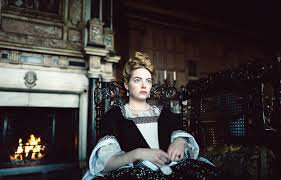 The politics issue of the movie is to continue or stop the war with the French. The film never tells if there is a good or a bad solution, it is not the subject. What is important is that the political decisions are only made because of intrigues in the shadow. There are only men in the Chamber, but the whole power is in the hands of the women, depending on whereas Anne will listen to Abigail or Lady Malborough. This leads to a more social inequality of this time : the highest sphere of this decadent society have all the power although there is nothing but intrigues, threats and manipulation.
What is interesting is that the only important characters are women. Usually, in movies, when women have an impact on politics in Court, they have to seduce a man, a king. It is a great inequality : they have to sell themselves, manipulate to act whereas men can just get involved in politics. But here, it is a queen they have to seduce and manipulate. Men, although they're politicians, have absolutely zero power in decisions. On the one hand, these women are victims of inequalities (they have to work in the shadow and to sell their bodies, Abigail is physically threatened, is the victim of abuses by men and was sold like an animal to a man…) but on the other hand, they overcome everything to become the most powerful people in the Kingdom.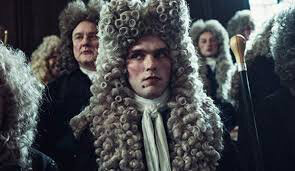 Leader of the opposition
The three actresses were rewarded by an academy award nomination each, and Olivia Colman got the Oscar for Best Actress.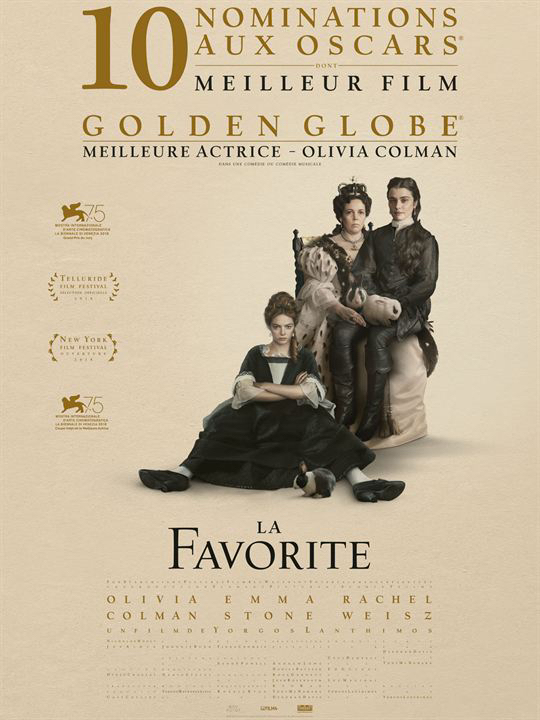 Anne Gabrielle MARQUET
Maternity : a brake for equal pay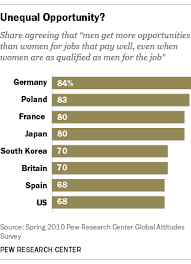 Several years ago, the government adopted a policy for equal pay between men and women. Indeed, this inequality has existed since the industrial revolution, since the 19th century. Even if the state tries to reduce this injustice, according to the INSEE, wage gap increases cearly over the course of life, and especially at the birth of children. In France, women aged 16-65 working in private sector companies, are paid around 18% less then men in this period. At any age, the wage gap remains at 7% for people without children. And, it widens to 23% between fathers and mothers. That is to say that the wages of mothers, at the birth of a child decreases by 2 to 3%. Contrary to fathers, with equal skills in the same company, that increases of 3% and this difference is growing over time. For example, women earns 11% less than men at the age of 25 but 25% less at the age of 45. This can be explained by the fact that mothers have to concile work and family life so they prefer to favor companies closer to the family home, schools and children's activities. All these conditions reduce salary opportunities According to the AFP (France Media Agency) made by Elise Coudin, this more flexible works conditions are not necessarily offered to them by « companies paying high wages and sometimes suspicious of hiring or keeping women when they have children. ».
To conclude, motherhood has 3 impacts on professional life : on the activity rate, the hours of work and the hourly wage rate. It's going to be one of the challenges of the 21st century to eradicate any kind of inequality between men and women.
Octave Frenoy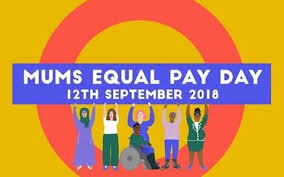 03 mars 2019
The internship in the 9th grade : a source of inequalities
In France, during the 9th grade, you have to find an internship to discover the world in companies. In fact, this week of discovering is a source of inequalities. As the minister of Education says, this week is « The opportunity to discover the economic and professional world, to confront yourself to realities of a job and to confirm ones' project occupation. » But in fact, finding an internship is a real puzzle for many college students, because of the location of the job or the chances of finding an internship that may interest them and not be a choice out of spite, which is the case for many of them.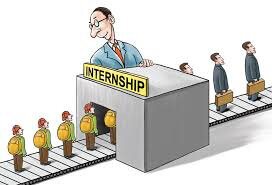 First of all, during this week, you cannot do anything, you just have to watch people doing their work and you take notes about it.
Then, it is even more difficult for teenagers that come from parents who don't have contacts. It is a non-fact that parents are used to help their children finding their internship. But, for parents that have no responsibilities in their companies, helping their children will be difficult.
The real problem of this week, is that it must be an experience for independence, which is complex for some children.
As a solution, the government might impose on every company to be open-minded in recruiting a middle-school student, by letting him do things (without endangering him of course), just for having an experience.
A website has been created to help some children in inner area cities : « Viensvoirmontaff.com », offering internship to teenagers.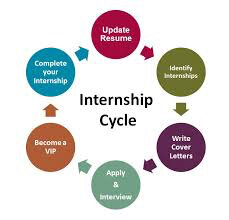 Clément ROUX
Iceland : the country of gender equality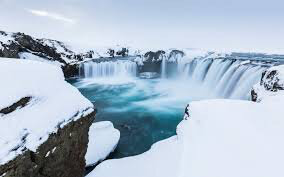 The last years, Iceland has been showing to the world that is the leader for equality between women and men. But how do
they do it? By a resolutely active policy of prevention, by laws, and by penalization, and the support of the entire population. Since a specific day of October 1975, when the small island state was paralyzed by a general strike... of women.
On 24 October 1975, Icelandic women went on strike for the day to "demonstrate the indispensable work of women for Iceland's economy and society" and to "protest against wage discrepancy and unfair employment practices". It was then publicized domestically as Women's Day Off. Participants, led by women's organizations, did not go to their paid jobs and did not do any housework or child-rearing for the whole day. Ninety percent of Iceland's female population participated in the strike. Iceland's parliament passed a law guaranteeing equal pay the following year.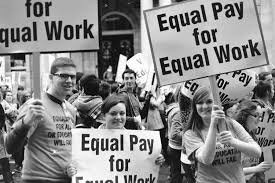 During the Day Off, 25,000 out of a population of 220,000 people in Iceland gathered in the center of Reykjavik, Iceland's capital, for a rally. At the rally, women listened to speakers, sang, and talked to each other about what could be done to achieve gender equality in Iceland. There were many speakers, including a housewife, two members of Parliament, a representative of the women's movement, and a female worker.
Employers prepared for the day without women by buying sweets, pencils, and paper to entertain the kids who would be brought to work by their fathers. As a result, sausages, a popular meal, sold out in many stores that day.
The Day Off had a lasting impact and became known colloquially as "the long Friday". Iceland's Parliament passed a law guaranteeing equal pay the following year. The strike also paved the way for the election of Vigdis Finnbogadottir, the first democratically-elected female president in the world five years later in 1980. Every ten years on the anniversary of the Day Off, women stop work earlier. In 1975, the women strikers left work at 2:05 p.m., and in 2005 they left at 2:08 p.m., reflecting the amount of progress made in 30 years. Increasing the frequency of strikes, in 2010 they left work at 2:25 p.m. and in 2016 at 2:38 p.m.
Auriane Lopez
02 mars 2019
THE EUROPEAN MIGRANT CRISIS
On January 18th, Tomas Van Houtryve came to our school to present another work. This time he did not get back far away into Past and Space, but focused on a crisis that occurred a few years ago in Europe.
The Middle East is completly in ruins because of the wars that took place in this areas. Civilians were running away from Afghanistan, Syria or Iraq. In 2015, more then 1 million people left their native countries to come to Europe. The trail goes through Turkey and Greece and then Eastern and Central Europe. The migrants, refugees, or illegal emigrants according to what you think, try to get to Western Europe : England, Germany, France and Scandinavian countries.
So the qusetion is : what does it mean to be a migrant at the beginning of the 20th century? What caught Tomas' attention is the pictures they published on Instagram. He took public accounts and try to figure out the meaning and the places where those pictures had been taken.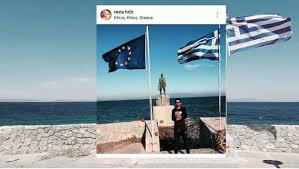 So Tomas, went back to those areas and tried to figure out the background of those pictures. Contrary to what we have in mind when we refer to refugees, those persons are smiling and describe their situation as if they were tourists. They do not talk about how harsh are their lives. They do not want their family to worry about them. And they do not want to be labeled : Regugee. They try to fit in well in the society. Of course, they left their homes because of push factors and it's better to be a refugee, and safe rather than being the target of bombs. But to go through that ordeal of migratory flows really means that you are brave.
On that specific project Tomas has used the New Techonologies of Information and Communication. His work was published in magazines such as 'New Yorker' and he realized a movie that was shown in museums. He took long still shots of different places and integrated the Instagram posts of the Migrants on their way to Western Europe.
Camille Chantoiseau
01 mars 2019
Rose Valland - a woman fighting to protect masterpieces.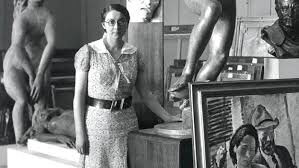 Rose Valland was born in 1881 in a poor neighborhood. She studied at the Beaux Arts, a prestigious art college in Lyon in 1922 and then in Paris. Then she attended the "Ecole du Louvre" curriculum. In 1932, she decided to work for the "Jeu de Paume", a famous museum located near the Tuileries, at the center of Paris. She was an unpaid worker. By 1940, the Nazis decided to store in that museum all the works they had stolen from private collections and more precisely, Jewish ones. From that time on, Rose Valland is going to register all the works : the artist, the size, the owners, and where they are going to be taken to. It is a lot of work and of course it is illegal. She also gave information to the Resistance networks. Thus they know in which trains the works are so as to avoid any destructions during an attack.
After the war, she works with the American army to find the paintings, sculptures and all and gives them back to their legal owners. From 1945 to 1954, 60 000 works were repatriated. She is also a spy in the Soviet area and gives information about the Soviet troops and their weapons. After the war, she was in charge of the protection of art works at the "Jeu de Paume".
In 2004, a movie about her story was adapted by George Clooney. It starred Cate Blanchett as Rose Valland.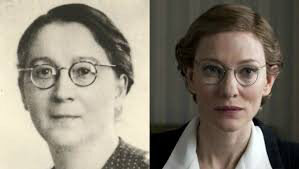 Camille Chantoiseau